Once you completed the scan of your IT infrastructure (including risk analysis), you're ready to review AvailabilityGuard tickets. During the risk analysis phase, AvailabilityGuard checks the current IT infrastructure configuration for thousands of potential IT resiliency risks and opens a ticket for each risk detected. Each ticket represents an IT configuration that violates a best practice and will lead to either data loss or service downtime.
To review the tickets, navigate to the Tickets tab. The top pane lists by default all open tickets. Clicking on a specific ticket would populate the lower pane with the ticket details - includes technical description, severity, impact, resolution and more. The Search Filter and Filter Tree can be used to show tickets based on specific criteria - Status, Business Service or Application, Impact Category, Labels, Site (Datacenter) and more.
Image 1: Tickets tab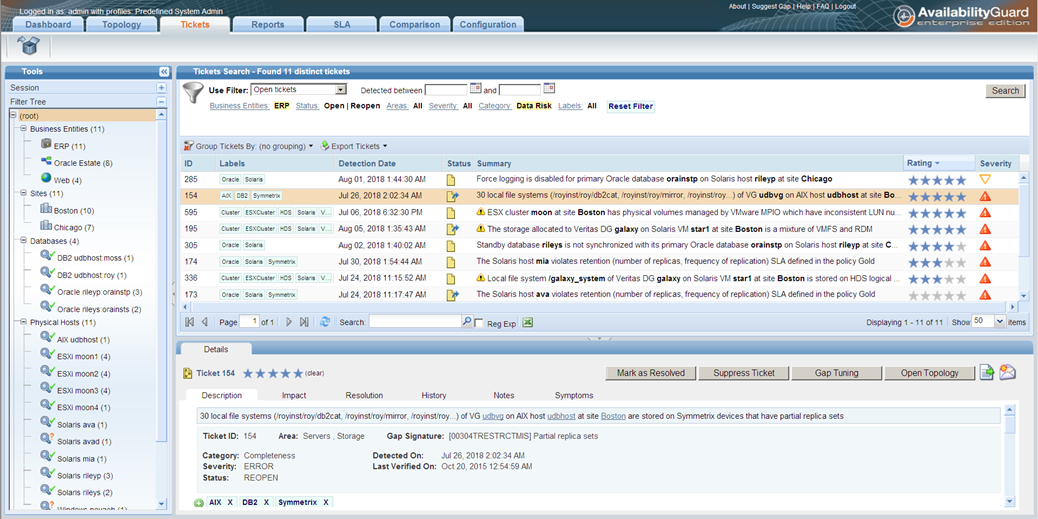 To view an graphical illustration of the IT misconfiguration described in the ticket, click Open Topology.
Image 2: Ticket Topology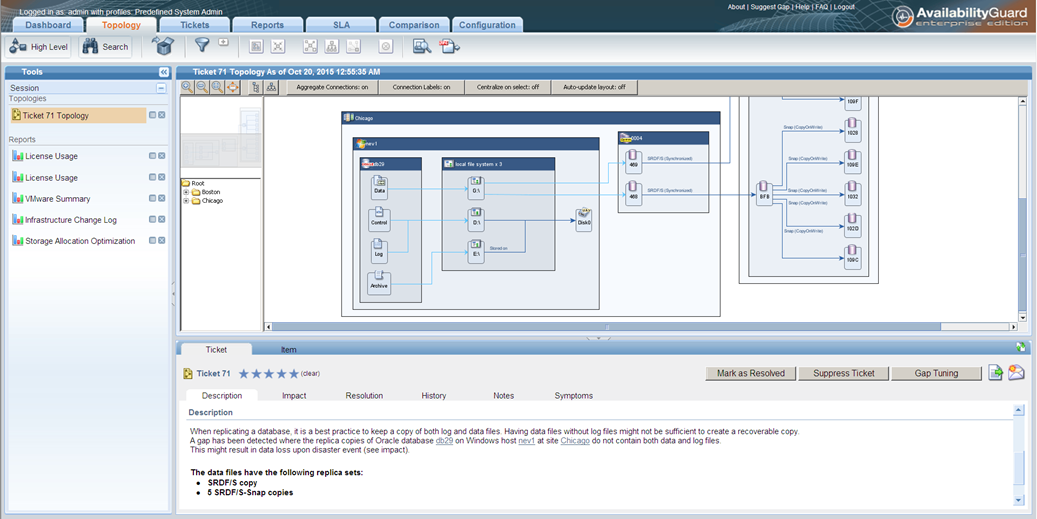 You can export tickets to Word/PDF files through the Export Tickets option or by running / scheduled a Ticket Details report. In addition, you can configure an ITSM connector so that tickets will be automatically sent to your ITSM solution (e.g. ServiceNow, Remedy, etc.)